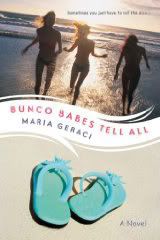 I got my first cover quote!


Haywood Smith
,
New York Times
Bestselling Author says, "A steamy romp of a read whose lively characters kept me turning the pages."
Woo hoo!


I'm honored and thrilled to get such a wonderful quote from an amazing author whose work I've always admired. I absolutely love The Red Hat Books series. And her newest book
Wedding Belles
is an absolute hoot!
The New York Times bestselling author of The Red Hat Club fearlessly takes on mothers and daughters, wedding madness, and midlife passion in this frank, funny, and fabulous new novel.